My ex-boyfriend's Rick-Roll costume, inspired by GeekSugar...
I've always loved writing. In fact, I've kind of had an obsession with all things paper and ink for, well, since at least the age of 5. One of my favorite pics of me as a child is me, age 5, Christmas Day, intently writing in my first journal with Mom and Dad snuggled up on the couch, watching me. It just kind of sums up my most precious childhood dreams.
As I went through school, I always excelled in my English classes, easily won spots on the student newspapers, etc. When it came time for college, everyone just assumed I'd major in English or journalism or writing. I told everyone that was silly-- why would I want to major in something I already know how to do? But I think even at 17, I was afraid of turning my passion into a resented chore used to make a living. So I studied psychology and loved it and, well, most of you know I'm now a practicing therapist.
The love and passion for writing has never died. And with the birth of my daughter 2 years ago, an incredible craving to work from home hit me. But adjusting to parenthood without a father to help has sapped me of the time needed to pursue my dream of writing for a living. Then I read an inspiring article about devoting even 10% of your time to your goals and how it can make a big difference. So I applied for my first online writing gig and, ta da! I got it. I'm now writing a daily parenting blog called.
I'm focusing on parenting of teens but I imagine my "voice" will develop over the coming weeks and it may evolve to be more inclusive. I just know that there are a *ton* of great parenting blogs already devoted to the wee years and not so much on the teen years. And teens are who I've worked with for the past 9 years. I know teen development and issues far better than my 2 year old's!
I'm skeptical and I'm a realist. This blog isn't going to help me quit my full time job or retire early. But it gets me, at least, some practice and gets me back in the habit of pursuing my passion daily.
Please... does anyone have a membership already that can invite me? I'd love to be invited! Please? With a gift on top? Or a tip? C'mon, Popples! Help a gal out! :)
UPDATE:: My girl, Goody, dug up a link to ideeli memberships! There were 45 left when I signed up a few minutes ago, so hurry up and get in there if you're interested! Here's the link: http://www.ideeli.com/in/media?mi=handb
All hail Goody!
Oy vey... this open letter from Amy Winehouse's mother to her daughter breaks my heart. It's so genuine and touching. And maybe I'm just really PMSing. What do you think?
My little girl is about to turn 18 months old. Last year when she was about to turn 6 months old, my mom wanted to celebrate by taking her on her first picnic. Until then, I hadn't really thought of celebrating a half b-day. But it was fun and I thought we should do a little something again this year. Don't get me wrong, I have no intention of throwing a full-fledged party (I'm still recovering from her 1st b-day party!!!)-- just like me, her father, my parents, his parents at dinner at a family restaurant. Maybe a cupcake and a couple balloons for her to bat around. I just think that when they're this little and so much changes in six months, it's fun to celebrate the half b-day. But so far it seems like the men think it's a ridiculous idea and only the women are interested. So I just thought I'd ask-- if you have little ones, do you/did you celebrate their half b-days in some fashion?
Six months old
One Year Old
17 months old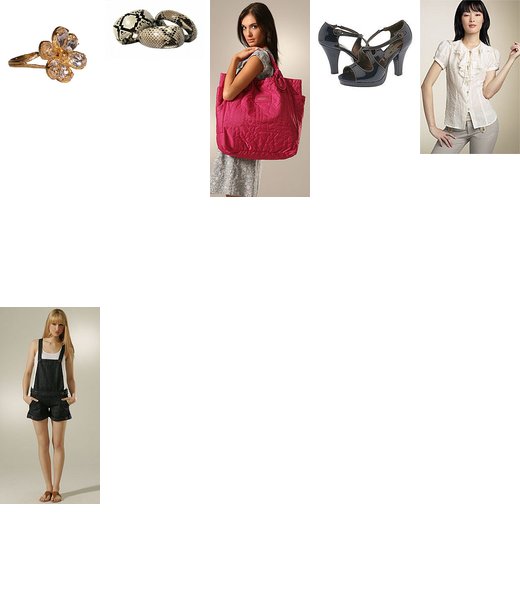 My west elm wish list entry!
In my apartment complex, you have to have window coverings. It says in the lease that you have to have appropriate window coverings (i.e., shades, blinds, curtains)-- something specifically made for windows (i.e., not sheets, comforters, tin foil, etc.). So a couple days ago I noticed this window...
I am willing to give them creativity points and even recycling points for using the old Wal-Mart hangers that come with your clothing items. But, otherwise, I find this just CRAPTASTIC. I am *so* glad I'm moving.
I still love to watch re-runs of "Roseanne" on late night TV. I remember when the "Old Becky" (played by Lecy Goranson) suddenly disappeared and was replaced by "New Becky" (Sarah Chalke). It was shocking at the time but I got used to the New Becky and was mad when Old Becky pranced back in a couple seasons later. And now that Sarah Chalke has gone on to do so well in "Scrubs", I find I still prefer her. But I was just wondering what everyone else thinks-- do you prefer the New or the Old Becky Conner?
Old Becky (Lecy Goranson)
New Becky (Sarah Chalke)